Q&A: Conducting Investment Due Diligence for Home Health Care
3 Min Read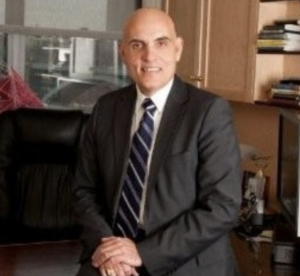 Meet Our Expert
Paul Vitale serves as President & Chief Executive Officer of PDV Health Consulting. He is a former owner and CEO of a certified home health care company and hospital. He previously worked for other home health care companies, including the Visiting Nurse Service of New York, and oversaw various home health care franchises. He has experience assisting clients evaluate potential acquisitions in the home health care sector.
Apex Leaders sat down with Paul to understand how PE firms can adequately undertake investment due diligence in the private home health care sector.
How do investment firms ensure home health care profitability?
Home health care agencies are complex businesses, not just mission-based organizations solely focused on patient care. To succeed in the sector, PE firms must place leadership at the agency that knows the space and payment models and have an entrepreneurial mindset.
There are several ways to safeguard home health care profitability, including:
Learn which states offer favorable Medicaid payments
Recruit expert board members with relevant experience
Have enough money to cover initial investments, including payroll
Investing in home health care companies with a strong foundation will prevent unnecessary losses. It's critical to do your homework on the company, board and geographic location.
How can reputation and credibility affect home health care returns?
Reputability is key in the home health care sector. It's smart to invest in companies that deliver on their promises, including their statements about company capabilities and availabilities.
Look for credible companies that:
Hire the right people, including certified and trained aides
Build strong relationships with hospitals and preferred providers
Practice steadfast core values that guide day-to-day operations
Partner with CEOs who practice MBWA — Management by Walking Around, a term coined by Paul. CEOs who regularly connect with employees and patients have a better sense of what's working and what's not for the business.
What is the best home health care investment opportunity right now?
PE firms can invest in for-profit PACE, or Programs of All-inclusive Care for the Elderly, as long as the identify a qualified person to run operations.
Home health care companies are another promising investment option. PE firms should look for companies that are involved with ACOs, or Accountable Care Organizations, which provide value-based, coordinated care to patients.
It is also helpful to explore whether home health care companies provide MLTC, or Managed Long-Term Care, to patients — or if they would consider expanding services in the future.
What is the ROI potential of home health care franchises?
Investments can be made in smaller, franchise-level home health care offices. Many national companies offer franchises that can be bought, built up and eventually sold for profit.
If you invest the time, effort and money, you can take small home health care franchises and turn them into big opportunities for high returns.
What does the future look like for home health care?
Home health care companies continue to refine the continuum of care. It will be essential for them to improve upon the use of EHRs, or Electronic Health Records, in order to prevent lapses in providers' understandings of patient histories and needs. This can also provide streamlined communication between different providers, improving and quickening patient care.
PE firms should look for companies that are strategically implementing tech innovations. Since tech installation and maintenance can be expensive, home health care companies should use it sparingly — oftentimes, one for the most high-risk patients. This could include remotely monitoring a patient's vital signs around the clock.