Quality, Quality, Quality.
Conducting due diligence in niche industries requires a bespoke process to engage the most relevant advisors. In contrast to transactional networks, we custom-recruit experts specific to the deal and thoroughly vet each advisor to the specific questions you have ensuring a depth of knowledge which is unmatched.  After the initial call, you own the relationship directly with the advisors which ensures that you build a lasting network of trusted advisors that provides your firm a unique edge.
The Path to Building Your Network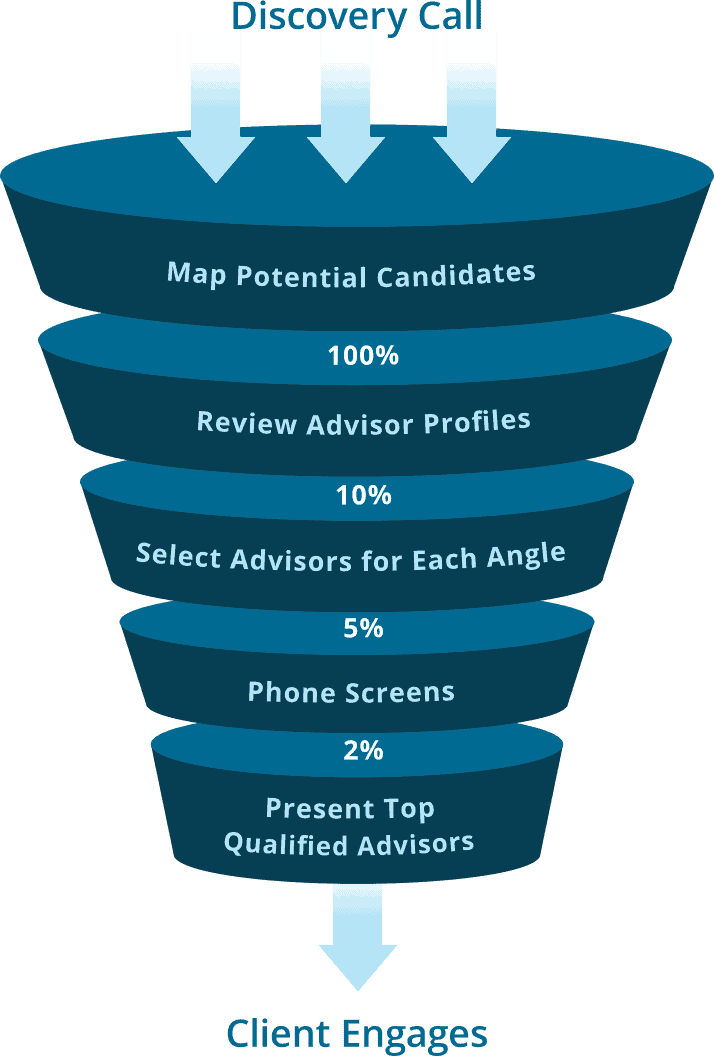 Apex Leaders Services



Board of Directorship Search
Apex Leaders is excellent across the board. They've found us great advisors in a timely manner, and have kept working through issues once we found a primary operator. We always appreciate the team's thoroughness and persistence on our behalf.
Sam G. Astor
Apex Leaders provides us advisors quickly while holding quality to the highest standard, giving us the best opportunity to go after the right deals.
Thomas Shi
Working with Apex Leaders has fundamentally changed how we operate. The people they have working with us are top notch, really outstanding.
Luke Plumpton
Today's market is so competitive, you've got to be more than just smart to win. Working with Apex Leaders on a retainer basis gives us the edge on every deal we're serious about.
Stephen King
One of our firm-wide mantras is that 'victory belongs to the perseverant' and the Apex Leaders team has demonstrated that with aplomb! Thanks so much again.
Jason Perri
Apex Leaders is an essential part of our due diligence toolkit. Their level of service goes far beyond what is typical of other similar providers, in terms of advisor recommendations and daily interactions. We are very happy partners with Apex Leaders, and place high value on their continued service.
Mike Booth
Apex Leaders provides a high-quality service and drives measurable value in helping us make better investment decisions as firm. I've been extremely impressed with the responsiveness of the team, as well as how quickly they immerse themselves in whatever project we are working on. Apex consistently demonstrates their dedicated focus on our needs as investors.
Sahil Bloom